[ad_1]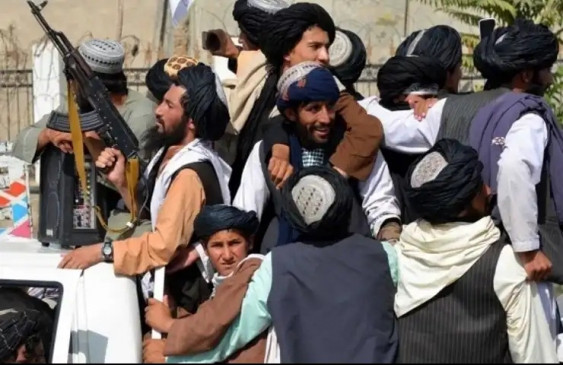 Digital Desk, New Delhi. Provincial officials in southern Kandahar province said Taliban officials launched a massive operation against ISIS-K fighters in four districts of Kandahar province.
This is the first time that the Taliban has launched a campaign against the Islamic State of Iraq and Syria-Khorasan (ISIS-K) branch in Kandahar province.
Local residents have said that the operation started at midnight and continued till the morning of the next day and claimed that three civilians were also killed during the operation.
Taliban provincial officials in Kandahar said they had killed three ISIS-K allies and arrested ten more, but said nothing about civilians, the report said.
According to the report, there is also a rumor that an ISIS-K ally blew up his explosives in a room, killing the other ally.
Provincial officials and the Interior Ministry have not said anything about casualties from Taliban fighters.
ISIS-K has recently increased its attacks in Afghanistan and recently claimed responsibility for a deadly attack on Saturday in Kabul, which killed three people and injured six.
Khama Press reported that the Islamic State of Iraq and Syria-Khorasan branch (ISIS-K) has confirmed that it carried out the blast in the western part of Kabul on Saturday.
Three people were killed and six others were injured in an explosion in Kabul's Dasht-e-Barchi on Saturday, November 13.
It was previously believed that Afghan journalist Hameed Saighani was among those killed in the blast, but sources told Khama Press that Saighani was killed in the northern part of Kabul.
The report said ISIS-K claimed to have planted bombs in a minivan that killed 20 people, but Taliban spokesman Zabiullah Mujahid said that a civilian was killed after the car caught fire. was killed and three others were injured.
(IANS)
[ad_2]

Source link