[ad_1]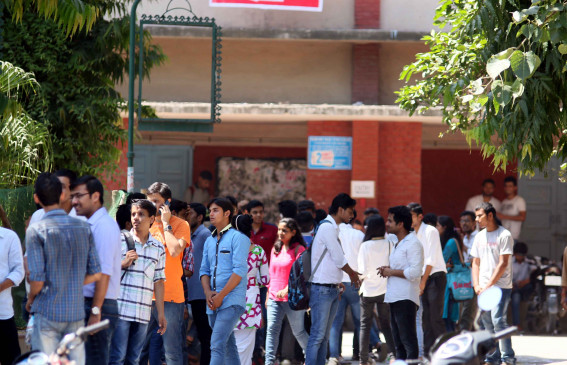 Digital Desk, New Delhi. When malls can open in the country, metro can run with full capacity, markets can open, cinema houses can open then why not colleges. The students of Delhi University have put this question before the university administration.
Students say that with the decrease in the cases of corona epidemic, almost all the activities of the life of the common man have also started running smoothly. But the adoption of lax and careless attitude by the Delhi University administration in opening of colleges, departments and faculties is a condemnable act. Due to this insensitivity of the administration, there is an imbalance and uncertainty in the academic life of the students. Keeping this in mind, the Akhil Bharatiya Vidyarthi Parishad has decided to hold a university-wide dharna on October 29, 2021 (Friday). In this demonstration, students of every college of Delhi University will stage a sit-in outside their college from 10 am to 4 pm and will hand over letters to the principals and department heads urging them to open the college.
It is worth mentioning that in the month of August this year, ABVP started the movement to open the university, as a result of which laboratories were opened for the students and experiments were started directly. At that time, the university administration had promised to open the campus in a phased manner, which does not seem to be being fulfilled now. ABVP's Siddharth Yadav said that for the Akhil Bharatiya Vidyarthi Parishad, the issues of student interest have always been the priority. We will not hesitate to challenge the arbitrariness of the administration to open the university. Students have come to campus just not going to college. When malls can open, metro can run, markets can open, cinema houses can open then why not colleges. Insensitivity is being demonstrated by the university.
Earlier in September, the University of Delhi had welcomed the advice of the Delhi Disaster Management Committee (DDMA). DDMA had recommended the opening of school colleges in Delhi. The administration said that the university welcomes the advice of DDMA. This has helped us to reopen the university in a phased manner. However, the university administration also said that Delhi University attracts students not only from Delhi but also from all over the country and abroad. We have to consider how they will be included.
(IANS)
[ad_2]

Source link