[ad_1]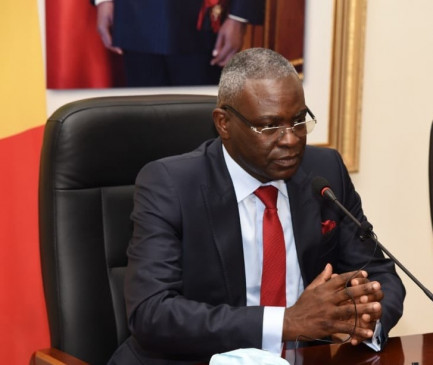 Digital Desk, Brazzaville. Republic of Congo Prime Minister Anatole Colinate Makoso at the opening ceremony of the 4th China Africa Local Government Cooperation Forum, said the Republic of Congo and China should further strengthen the cooperation between the local governments of the two countries to enhance their partnership. The forum was held online on Tuesday. About 300 political leaders from African countries and officials from local governments and related institutions in China and Africa were brought together.
In his speech via video link from Brazzaville, the Congolese prime minister appreciated Congo's regular participation in the meetings of this forum, which demonstrates the excellence of the multi-faceted relations between the two countries, Xinhua reported.
Noting that his government is placing special emphasis on developing and promoting cooperation between its local communities and other local governments, especially the governments of China, Makoso spoke about the benefits of bilateral partnership at the local government level. I talked.
He said the bilateral city-to-city connectivity program has benefited from the continued strengthening of the Congo-China partnership between the two countries, including donations of corona medical equipment from Chinese municipalities, as well as reciprocal visits by delegations.
Makoso said the two countries should promote partnerships between their local governments, so as to serve the interests of their people. Called on both sides to raise challenges, particularly urban governance, poverty reduction, public health and innovative development.
(IANS)
[ad_2]

Source link