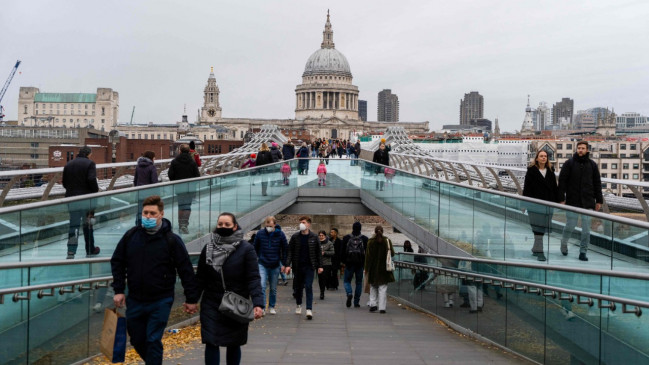 Digital Desk, New Delhi. The concern of many countries of the world has increased regarding Omicron. Because it is spreading faster than Delta. The first death from the new variant has also occurred in Britain, after which the administration has come under strict control. Now a new study has claimed that there could be 75 thousand deaths in Britain by April. What will be the effect of the booster dose of the vaccine on this has also been told.
What does the study say
A study by researchers from Britain and South Africa came out, according to which, if precautions are not taken, by April 25-75 thousand people in Britain will be forced to lose their lives and we will not be able to do anything. Let us tell you that the cases of corona in Britain are very high. After the first death, PM Boris Johnson addressed the country and said that, by the end of December, it is our goal to give a booster dose of the vaccine to all adults over the age of 18.
Study on Booster Dose
There is still doubt about the booster dose of the vaccine, will it affect Omicron? Or not. Research from the London School of Hygiene and Tropical Medicine and Stellenbosch University says that the vaccine may be ineffective on new variants. But, nothing can be said about how much its booster dose will work.
What did PM Boris Johnson say?
After the first death in the country, PM Johnson said, "Sadly, people are being admitted to hospitals because of Omicron and sadly one patient suffering from Omicron has been confirmed. If this variant is not dangerous, then I think we should discard this idea for the time being and recognize the speed of this fast spreading virus. It is spreading very fast among people. And most important for this The thing is, we all take a booster dose."
PM Boris Johnson has launched a COVID booster shot program keeping in mind the infection rate of the Omicron variant and to counter the dangerous wave that may come from it in the future.