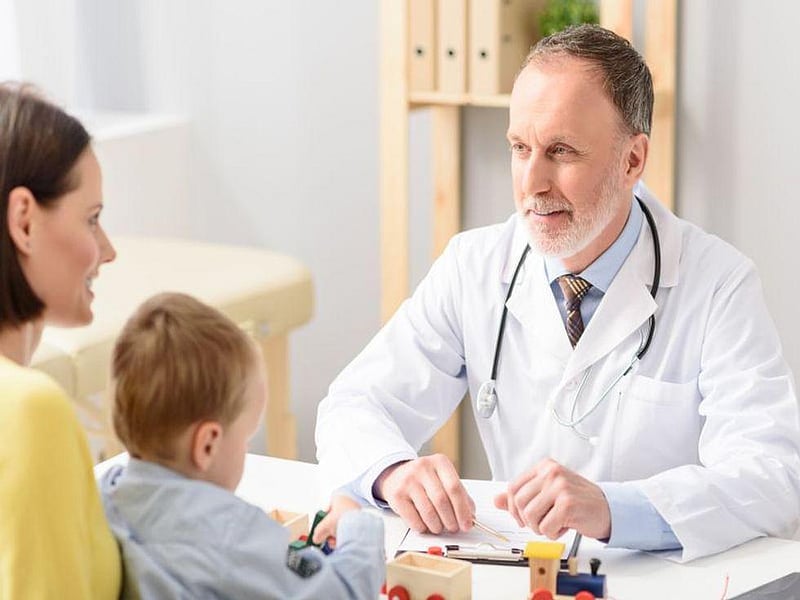 Preschoolers with attention deficit hyperactivity disorder (ADHD) rarely receive the gold-standard treatment recommended by the American Academy of Pediatrics (AAP) for their condition, a new study reports.
The AAP recommends a behavioral therapy technique called "parent training in behavior management," or PTBM, as first-line treatment for ADHD kids ages 4 and 5.
But only 1 of every 10 children in that age group with an ADHD diagnosis or ADHD-like symptoms actually receive a referral for PTBM therapy, according to findings published online Oct. 18 in the journal JAMA Pediatrics.
Instead, parents often are given general advice that wouldn't be out of place in any well-child visit — cut back on sugar, establish good sleep habits and limit screen time.
In fact, more preschoolers were prescribed ADHD medications than were referred for PTBM therapy, even though AAP guidelines say drugs should be considered only if behavior therapy doesn't provide significant improvement.
"The reason [PTBM] is recommended is based on evidence. There's more evidence for its effectiveness when we compare it to medications," said lead researcher Dr. Yair Bannett, an instructor of developmental-behavioral pediatrics at Stanford University School of Medicine.
PTBM therapy focuses on parents, rather than their child with ADHD.
Parents undergo training that teaches them skills and strategies in positive reinforcement, structure and consistent discipline, as well as positive ways to interact and communicate with their child, according to the U.S. Centers for Disease Control and Prevention.
"You're providing both the parents and the child with skills that are going to be long-lasting and really have an actual effect how the child and the parents manage in the real world," Bannett said.
Train the parent to help the child
"On the other hand, the medication route is very effective and does reduce some of the symptoms, but it is in a way a temporary fix," Bannett continued. "It's not really giving the child or the parents any skills moving forward."
The point of PTBM therapy "is that little kids learn better from positive reinforcement than from punishment," said Dr. Max Wiznitzer, co-chair of the professional advisory board for CHADD, an ADHD patient advocacy group. "If we encourage the behavior we want them to do, the unwanted behavior tends to fade."
For this study, Bannett and his colleagues reviewed medical records for more than 22,700 4- and 5-year-olds treated by primary care doctors with the Packard Children's Health Alliance, a pediatric care network in the San Francisco area. Of those kids, about 1% (192) had an ADHD diagnosis or symptoms.
About 41% of the time, parents of a child with signs of ADHD were given routine advice involving diet, sleep and screen time, researchers found.
"We're happy these healthy habits are recommended, but on the other hand there really is no evidence they alleviate any of the symptoms of ADHD that we're talking about," Bannett said.
Only 21 kids received a referral for PTBM therapy, while 32 were prescribed ADHD medications.
Many pediatricians likely don't know enough about PTBM to offer it as a treatment option, Bannett said.
"Really, there is more need for training on this topic, for providing available resources for pediatricians," Bannett said. "A lot of times they're just not aware of what's available for each community, for each child with a specific insurance coverage. It just gets pretty complicated."