[ad_1]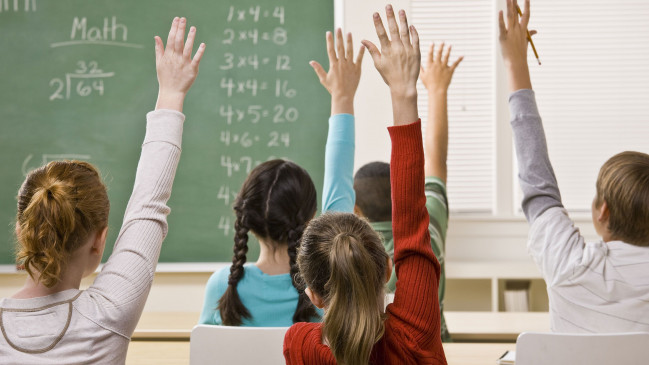 Digital Desk, New Delhi. What the students studying in different schools of India know and can do will be ascertained at the end of class 3rd, 5th, 8th and 10th. The Union Education Ministry is going to explore this potential of the students of about 1.25 lakh schools across the country. The Ministry will take the help of National Achievement Survey to know the achievement of students across the country.
This survey campaign will be able to find out what has been the effect on the learning ability of students during the corona epidemic. Also how the medium of online education can affect the ability to learn. Information about many other such topics will be available through this survey. The National Achievement Survey (NAS) is a nationwide, sample-based survey of the Union Ministry of Education to assess the learning achievement of students. From November 12, 2021, 1.23 lakh schools in 733 districts across the country will be able to participate in this survey. This survey is being launched in all 36 states and union territories of the country.
Giving information, the Union Ministry of Education said that the objective of NAS 2021 is to know the learning outcomes of the students in the respective classes. The learning ability of the students will be measured to find out what the students know and can do at the end of class III, V, VIII and X. This survey will provide a snapshot of this entire learning process. According to the Union Education Ministry, this will also help in tracking the future progress in terms of the New Education Policy 2020. This entire campaign is being started by NCERT. NCERT Director Professor Sridhar Srivastava has said that NCERT is working on the areas of research, curriculum development, curriculum, curriculum and training material in face-to-face and online mode.
Earlier, under NAS 2017, children of class 3, 5 and 8 were assessed in various subject areas such as Language, Mathematics, EVS, Science and Social. Similarly, on February 5, 2018, the survey for class X was conducted across the country. The learning levels of 1.5 million students in government-aided and private schools were assessed in 610 districts across 34 states and union territories. It was assessed in 5 subjects including English, Mathematics. Important initiatives of NCERT include assessment of students through National Achievement Survey (NAS). Developing learning outcomes, creating e-content in all subject areas for all stages of school education. Another milestone involves the development of the ECCE curriculum and guidelines.
(IANS)
[ad_2]

Source link