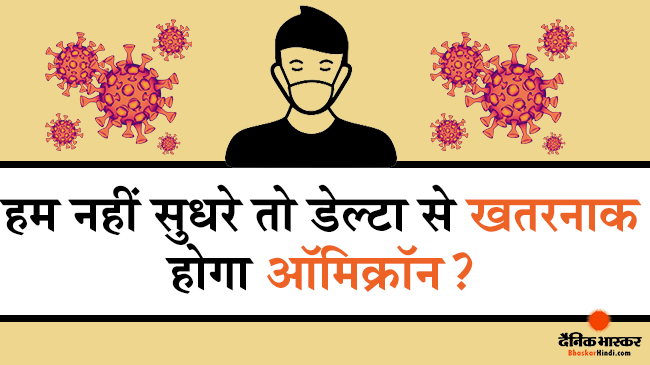 New variant of Corona virus, Omicron, has become a matter of concern for the whole world. South Africa is the most affected by this new variant of Corona. Concerns about Omicron have increased in India as well. Because, people have not forgotten the havoc of Delta till now. On the other hand, Juliet Puliam, director of the South African DSI-NSF Center, has said that India is a densely populated country, where Omicron can rapidly infect people.
According to Aaj Tak news, Juliet Pulliam, director of the South African DSI-NRF Center for Excellence in Epidemiological Modeling and Analysis, has warned India about the Omicron variant. Said during an interview that, a country with a large population like India should pay attention to the hospital system and plan it in advance. Because that would be a wise move.
more dangerous than delta
According to Pulliam, Omicron continues to prey on those people who have already been infected with Corona. Its transmission rate is much higher than all the previous variants. Preliminary data indicates that even fully vaccinated people are becoming infected with Omicron.
Worried about India?
According to Puliam, as much orgy that Omicron spread earlier in South Africa, the same devastation is being seen in many countries as well. In such a situation, she believes that the infection of new variants in India will spread very fast.
children will be affected
According to Pulliam, vaccination has not yet been approved in India for young children. In such a situation, the way of vaccination may be the best to keep them safe. Also, in view of Omicron, it is necessary to take a decision on booster dose in India soon.