[ad_1]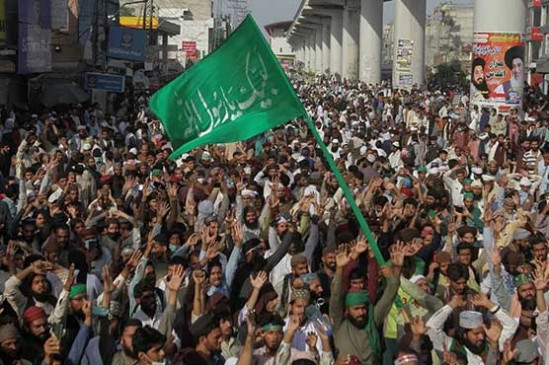 Digital Desk, New Delhi. The Punjab government of Pakistan has dropped the name of Tehreek-e-Labbaik Pakistan (TLP) chief Hafiz Saad Hussain Rizvi from the Fourth Schedule which is the schedule of persons suspected of having links to terrorism or sectarianism under the Anti-Terrorism Act (ATA), 1997. Pakistan's leading newspaper Dawn has given this information in a recent report.
A notification issued by the Punjab Home Department on November 10 said, the name of Hafiz Mohammad Saad, being the Emir of Tehreek-e-Labbaik Pakistan, a banned organization, under Section 11-E on the recommendations of the District Intelligence Committee, Lahore. It was listed under the Fourth Schedule of the Anti-Terrorism Act, 1997.
It was informed that the government has recently removed TLP as a banned organization from the first schedule of the Act on 7th November. The name of Hafiz Mohammad Saad has been removed from the list of the Fourth Schedule of the Anti-Terrorism Act, 1997 with immediate effect, the report said.
Police had arrested Rizvi on April 12 this year ahead of the planned protest by the TLP. The next day, the police had registered an FIR against the TLP chief under ATA sections. Shortly afterwards, on April 16, he was named in the Fourth Schedule. After three days of violent protests by the group's activists across the country, the government this year In April, TLP was declared a banned organization under the Anti-Terrorism Act.
Let us inform that a lot of violence was also seen during the TLP protests, in which many security forces were killed and some were also injured. Many scholars and social activists of Pakistan have termed the Imran Khan-led government to negotiate and negotiate with a terrorist organization like TLP as a wrong decision. Apart from this, those people have also expressed their opposition, whose relatives have been killed in the terrorist attacks carried out by TLP.
(IANS)
[ad_2]

Source link